Señorío de Espiga wines are a line of varietals that offer a pure expression of fruitiness, freshness, personality, and elegance that perfectly reflects the region and viticulture of Castilla La Mancha. At the same time are made to be commercial wines, easy to drink, with a very attractive name and packaging. A winners!
A high altitude, cool climate wines, the Señorío de Espiga are produced from old vines in an environment that has amazing day night diurnals, leading to great natural acidity, intense color, and brilliant depth of flavor.
The Señorío de Espiga wines are unique in their production, which is modern while retaining all the characteristics of each varietal.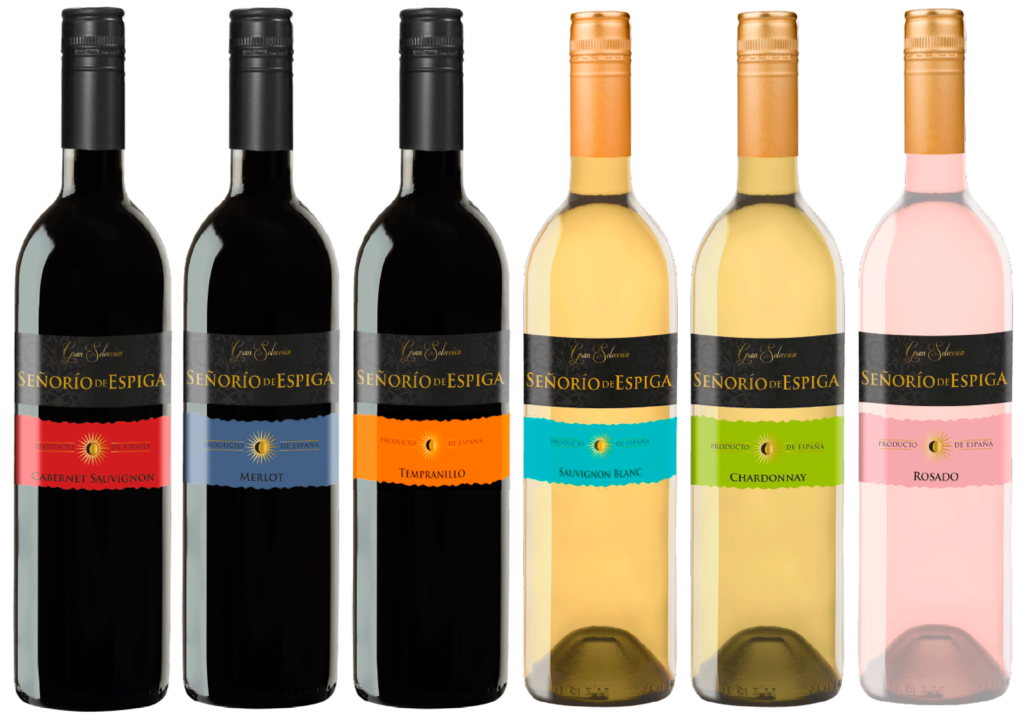 Señorío de Espiga for every occasion

With clear and brilliant ruby tones, charming aromas of red cherries and with seductive floral aromas, this wine presents pure and elegant spices and deep silkiness in a romantic finish.

With cherry red color and ruby tones, alluring aromas of fresh fruit and floral notes, this wine present aromatic spices that lead to an unforgettable and persistent velvety finish.

With an amazing ruby color with purple hues and intense aromas of red fruits, this wine present strawberry, cherry and delicate spices that reveals the finesse of a lovely experience.

With a bright pale-yellow color with greenish hints, this wine displays complex aromas of intense mellow fruits, blossom honey hints, with subtle tropical notes and a smooth and balanced, very pleasant long-lasting taste with a delicate acidity.

With a bright pale-yellow color and greenish hints; very intense primary aromas with white flower notes and very fruity; this wine is smooth and balanced and with a delicate acidity and very pleasant long-lasting taste.

With an elegant pale pink color, primary intense and very fruity aromas with soft notes of red berries; this is a smooth and balanced wine with a delicate acidity and a very pleasant, long-lasting taste.
Don't miss the party with Señorío de Espiga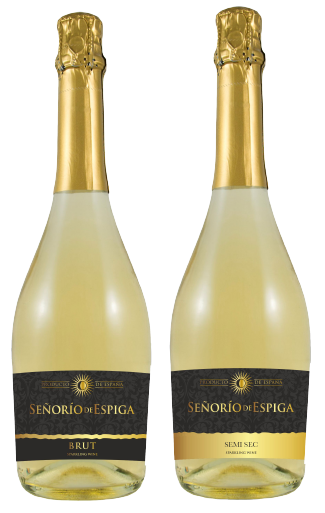 Señorío de Espiga Sparkling
For the Party lovers, for a special occasion, as an aperitif or a starter to a tasty menu, or simply because is the will, our high-class sparkling wines will be the ideal companion. Our elegant and fruity fresh sparkling wines are conceived to be enjoyed in the best company.
Fun, clear, and crisp, these Sparkling Wines make an ideal party refreshment and have been developed specifically with festive occasions with friend and family in mind.

'Building global brands through global distribution in a global industry'
Global Wine Partners is an innovative international wine company based in Barcelona, operating worldwide 
Its unique business model allows to produce and supply the best value for money wines from the top wine areas around the world.
The company's expertise includes an outstanding group of wineries, a unique marketing strategy, a solid know-how of both consumers and markets, great production capabilities, an excellent management of the routes-to-market and the very best customer service. 
Its experienced team is focused on giving the best to its customers, with the aim of creating long-term relationships, making Global Wine Partners the ideal partners for the wine industry.

Contact Global Wine Partners
We'd love to hear from you! Please leave us a message for any inquiry and we will get back to you as soon as possible.
Global Wine Partners, S.L.
Avenida Diagonal 566
08021, Barcelona – Spain
(+34) 936 115 198
gwp@globalwinepartners.com